May 20, 2018. 'Awa mahakea harvested and its roots were processed into frozen, fresh ground kava.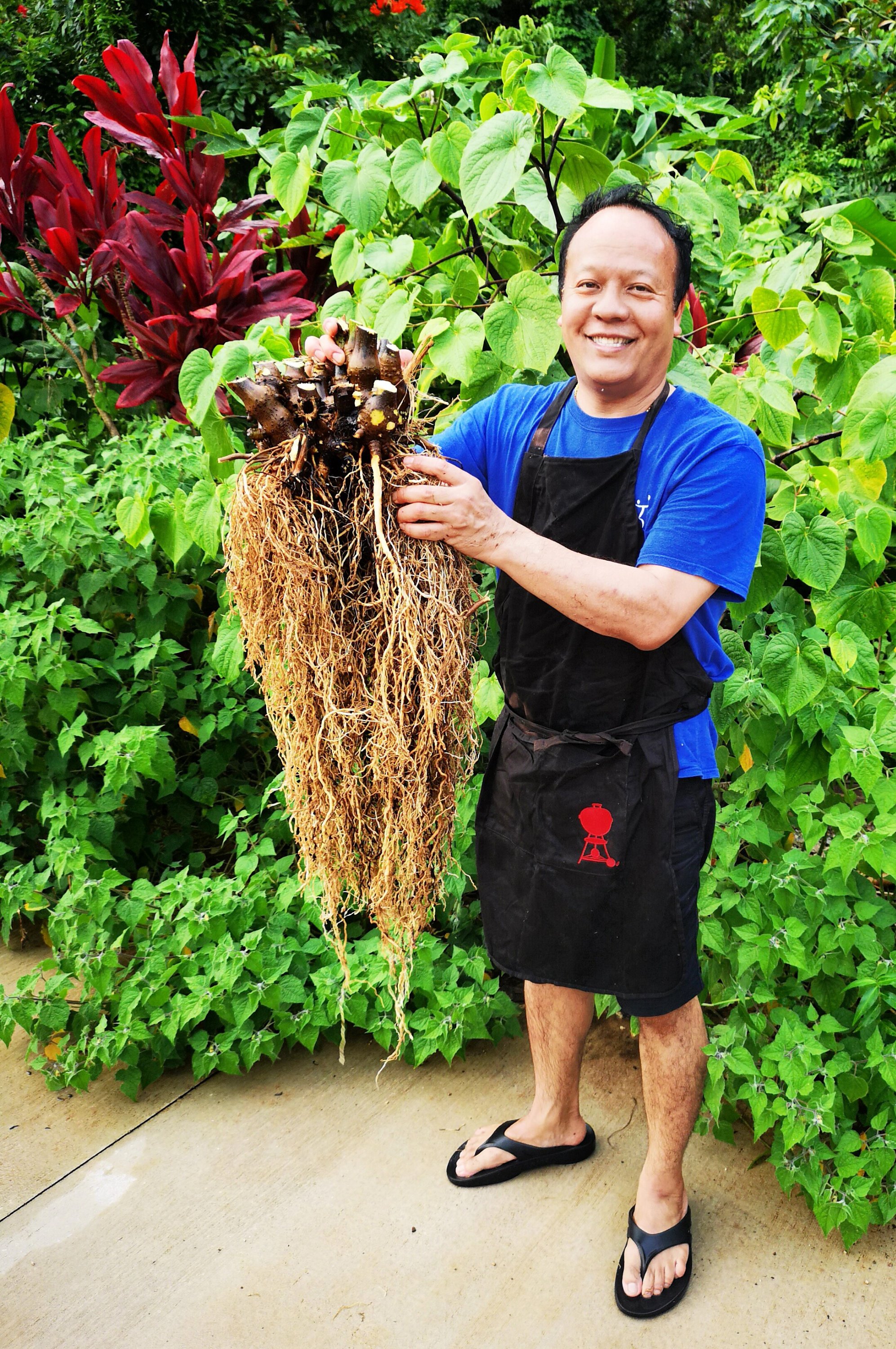 ---
Here's a video and photo narrative on what our recent harvest of July 9, 2016 involved.
---
TERMS & DEFINITIONS
ʻAwa nō ka ʻoi ™ – the best ʻawa – involves (1) excellent soil health via regular applications of OMRI-certified EM·1®, and EM Bokashi; and (2) extreme cleanliness and immediate processing to frozen fresh ground root and/or dried powder – AKA ʻAwa maikaʻi ™.
ʻAwa nō ka ʻoi ™, ʻAwa maikaʻi ™ and their respective Internet domain names, awanokaoi.com and awamaikai.com, are trademarks wholly-owned by Hawaiian Kava Center, LLC. All rights reserved.